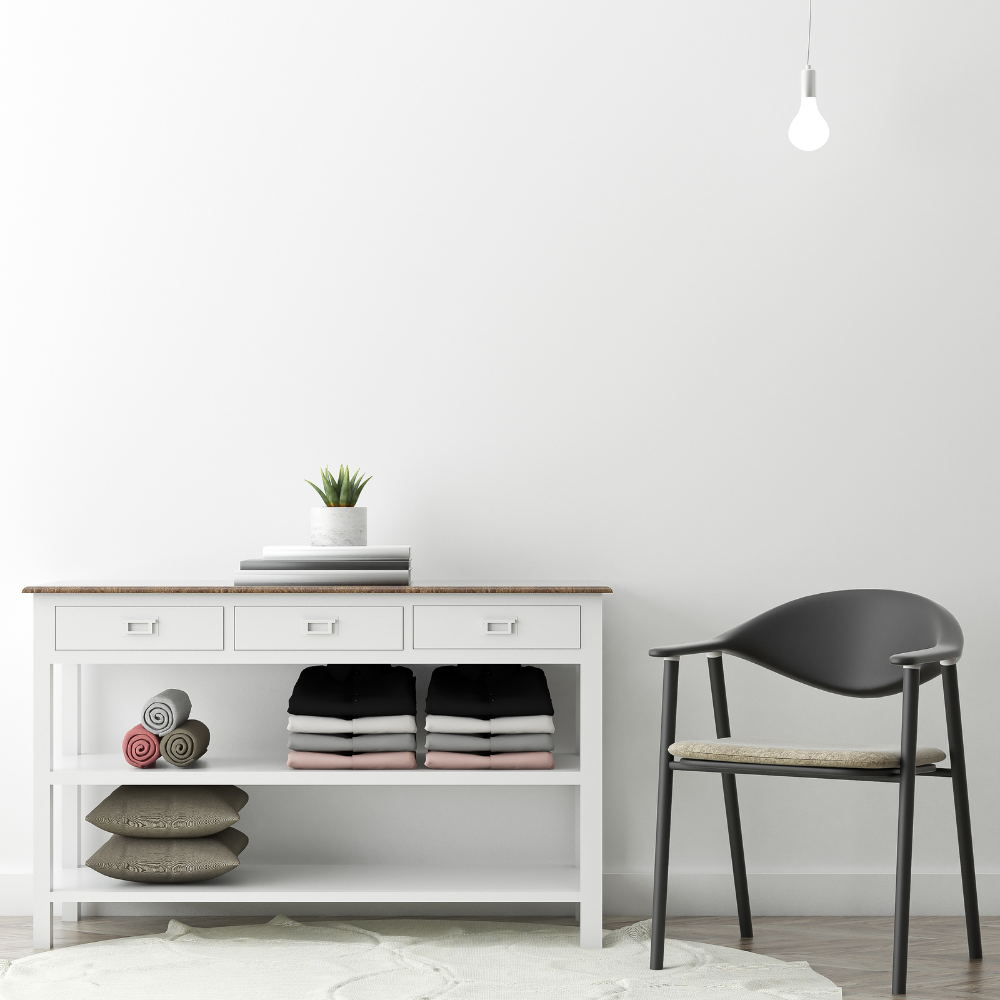 Minimalism in Interior Design: Understanding the Hype and Why It May Be Right for You
Minimalism has been a buzzword in the world of interior design for some time now. This style is characterized by clean lines, simple forms, and a focus on functionality. But why has minimalism become so popular in recent years, and why might someone want to incorporate it into their own home?
One of the reasons for the hype surrounding minimalism is that it can be a refreshing change from the over-the-top, maximalist designs that have been popular in the past. Minimalism is all about simplicity and restraint, and it can create a sense of calm and tranquility in a space. This is especially appealing in today's fast-paced world, where many of us are looking for ways to slow down and find some peace and quiet in our homes.
Another reason why minimalism has become so popular is that it can be very cost-effective. When you focus on the essentials and eliminate unnecessary items, you can save money on decor and furnishings. Additionally, minimalism is known for being versatile, meaning that it can be incorporated into any style of home, whether it's a contemporary apartment or a traditional house.
Minimalism is also very sustainable. When you focus on quality over quantity, you're less likely to be drawn to the latest fads and trends, and more likely to purchase pieces that will stand the test of time. This means that you'll be less likely to end up with a home filled with cheap, disposable items that will need to be replaced in a few years.
Minimalism is not only good for the environment but also for mental health. A cluttered space can be overwhelming and contribute to feelings of stress and anxiety. By decluttering and simplifying, you can create a more peaceful and calming environment that can promote well-being.
Of course, minimalism is not for everyone, and it's important to find a balance that works for you. Some people may find that an entirely minimalist home feels too stark or cold, while others may find that they miss the warmth and coziness of a more traditional design. The key is to find a balance that works for you and your lifestyle.
For example, if you're someone who enjoys entertaining and likes to have guests over, you may want to incorporate a few more decorative items into your home to make it feel more inviting. On the other hand, if you're someone who values simplicity and minimalism, you may prefer to keep things as simple as possible.
Overall, minimalism is a style that can be incredibly beneficial for many people. It can create a sense of peace and tranquility, save money, and be sustainable. While it may not be for everyone, it's worth considering incorporating some minimalistic elements in your home to see how it makes you feel. Remember, the key is to find a balance that works for you and your lifestyle.